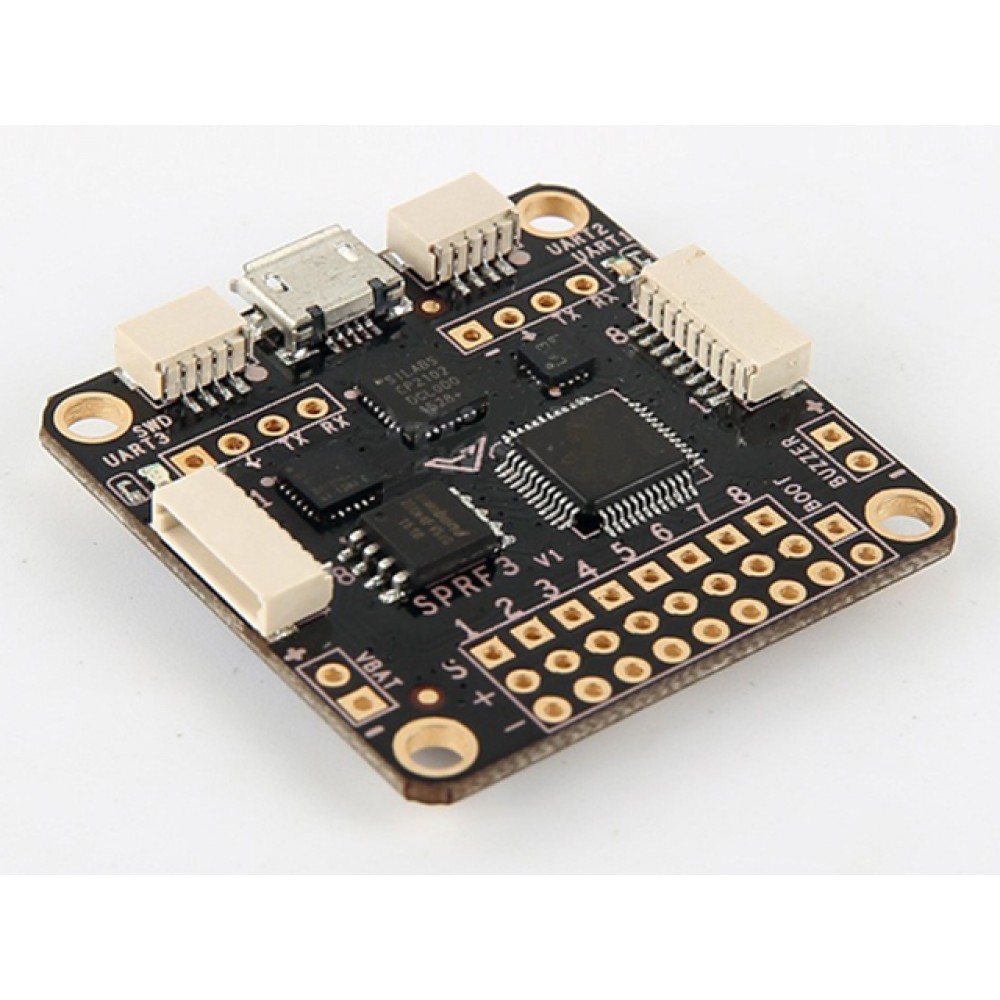 EMAX Skyline F3 Flight Controller (Advanced)
Product Code:
EMX-AC-1687
Product Description
Details
The SkylineF3 gives you all the features you need for the heart of your aircraft, whether you're into FPV racing, acrobatic flying or aerial photography it's perfect. Supports a variety of aircraft, tricopters, quadcopters, hexacopters, octocopters, planes and more.
The SkylineF3 runs the open-source Cleanflight flight control (FC) software which has an ever-growing community of friendly developers and users. Being open-source means that you too can contribute to the system.
Cleanflight comes with a detailed manual that is reviewed and maintained by the Cleanflight developers and community. No more out-of-date wiki pages and second-hand information.
Download the Skyline F3 Manual here.
Features
Specifications (Advanced Version)
The hardware was designed by the lead developer of Cleanflight to be more capable than the previous-generation STM32F1-based boards after hearing feedback from the Cleanflight users, contributors and top-pilots.
Flight Performance
No-Compromise I/O
Configurable
Tiny and lightweight
Flight Logging
Next-Generation CPU
Developer Friendly
OneShot ESC
Broad RC receiver Support
Programmable LED
Battery Monitoring
Sonar
I2C Port
Buzzer
There are no notes for this product.