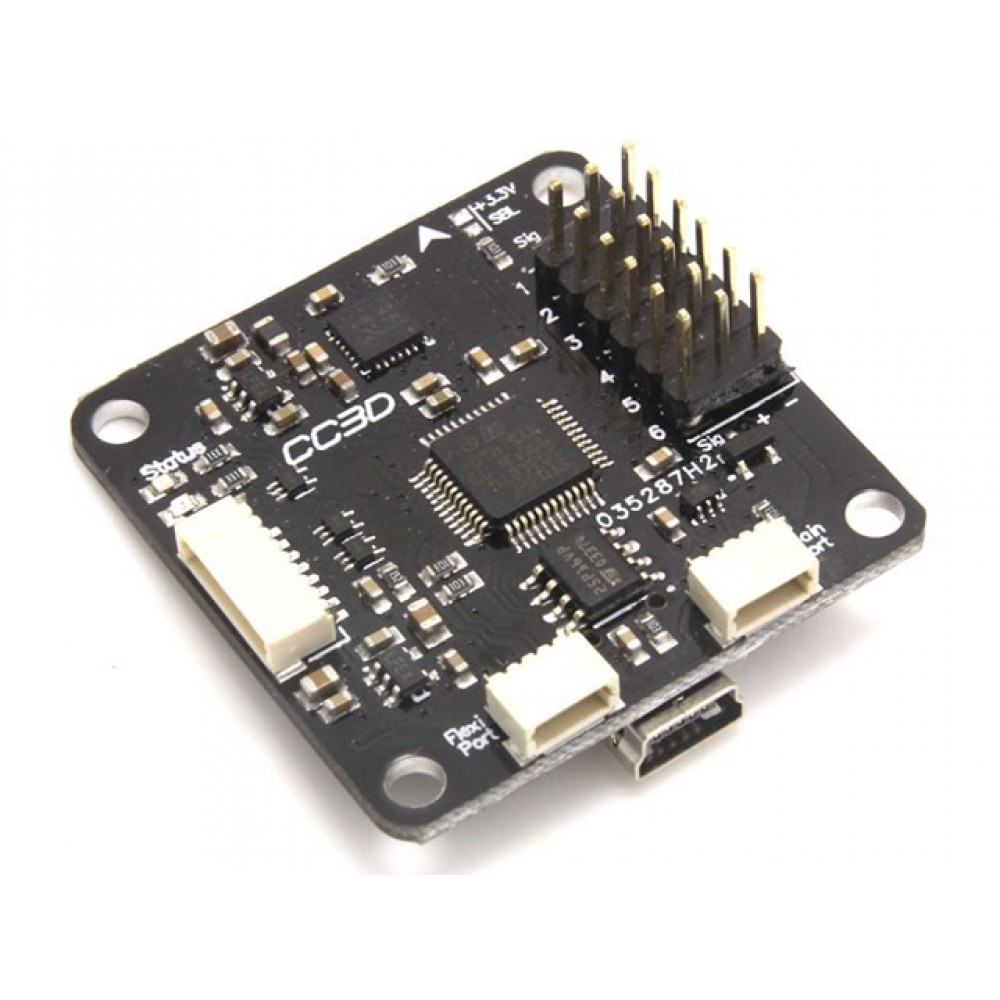 CC3D Flight Controller
Product Code:
EMX-FC-0109
Product Description
OpenPilot is a next-generation Open Source UAV autopilot. It is a highly capable platform for multi-rotor crafts, helicopters, as well as fixed wing aircrafts. It has been designed from the ground up by a community of passionate developers from around the globe, with its core design principals being quality, safety, and ease of use. Simplicity does not come with any compromises either: with no hard-coded settings, a complete flight plan scripting language and other powerful features.OpenPilot is an extremely capable UAV autopilot platform.

Package includes:
Features:
S-BUS and CPPM hardware support

MultiRotor controller with auto-level, including TriCopters, QuadCopters and HexaCopters

Flybarless Helicopter controller with auto-level

Fixed Wing UAV controller

Powerful STM32 32-bit microcontroller running at 90MIPs with 128KB Flash and 20KB RAM

3-axis high-performance MEMs gyros and 3-axis high-performance MEMs accelerometer

Tiny 36mmx36mm 4 layer PCB for superior electrical noise reduction and flight performance

Software support for Windows, Mac and Linux • Direct high speed USB support with no drivers required, a truly plug and play device

Innovative Flexi-port technology for superior port flexibility
There are no notes for this product.